The Samsung Galaxy S23 Ultra should top the upcoming Samsung Galaxy S23 range — and based on the rumors we've heard so far, it definitely deserves all the attention it's going to get.
A replacement for the current Galaxy S22 Ultra, the Galaxy S23 Ultra sounds like it's going to be building on the advances made by that model. Most notably, that includes a likely boost to the main camera as well as the annual upgrade to the chipset powering the phone.
We're going to find out all those details and more very shortly, now that Samsung has set a date for a Galaxy Unpacked event in February. But we don't have to wait until then to talk about the changes being ushered by the Galaxy S23 Ultra. Rumors and leaks have already granted us a clear picture of what the Galaxy S23 Ultra is likely to bring to the table.
Be sure to check out our Samsung Galaxy S23 Ultra vs Galaxy S22 Ultra preview to see all the biggest expected upgrades in what's going to be a busy year for Samsung phones.
iPhone 15 — everything we know so far
Apple MacBook Pro 14-inch (2023) review: The laptop to beat
Samsung Galaxy S23 release date, price, features, and news
Samsung Galaxy S23 Ultra latest news (Updated January 27)
We could see increased display brightness and tougher glass on all Galaxy S23 models.
Samsung's latest video teaser is a 3D projection that puts the spotlight on Galaxy S23 Ultra's cameras.
There are now early video samples from the Galaxy S23 Ultra online.
EU pricing for the Galaxy S23 series leaked.
Samsung Galaxy S23 Ultra possible release date and price
We've got a date for the Galaxy S23 debut — or at least a date where Samsung's going to announce a product of some sort. The company has told us it's holding its next Unpacked product launch in San Francisco on February 1. The event gets underway at 10 a.m. PT or 1 p.m. ET/6 p.m. GMT. We'll be there, and Samsung will live stream it as well.
So why are we so confident that Samsung is going to show off the Galaxy S23 at that February 1 event? (Besides the fact that Samsung accidentally confirmed as much earlier this month, you mean?) Check out that invitation to the February 1 launch — don't those spotlights look a lot like the camera array on a Galaxy S phone?
If that's not enough proof, consider a blog post from TM Roh, president and head of Samsung's mobility business, that appeared two weeks prior to Unpacked. Roh says that "we will introduce two devices that set the new premium standard for innovation," and one of those Ultra devices certainly sounds like the Galaxy S23 Ultra.
Beyond the Galaxy S23 Ultra, here's what else we could expect to see at the Galaxy Unpacked event this year.
One of Samsung's Estonian retailers accidentally revealed that pre-orders of the Galaxy S23 Ultra could include free Galaxy Buds 2 Pro. The Buds 2 Pro usually retail at $229 and will be a great bonus addition for anyone looking to buy the S23 Ultra. The retailer also revealed that the pre-order of the S23 Ultra could start on February 1 (on the assumed launch date) and go on till February 8. It is possible that the phone will be released after that on February 9. Samsung typically starts shipping phones two weeks after launch events, so February 17 might be a possible ship date, too.
Regardless of when pre-orders begin, you can reserve your slot now at Samsung.com(opens in new tab). Do so before February 1, and you'll get a $50 credit on whatever it is Samsung announces. Pre-order two devices and you'll get $100.
Samsung has been promoting its Galaxy Unpacked event with different video teasers. Samsung's latest teaser is a 3D projection that puts the spotlight on Galaxy S23 Ultra's cameras. This video shows a cool 3D projection on a building in Milan that shows three camera lenses and a crisp render of the moon, hinting at the camera prowess the phones could bring.
As for the cost of this Ultra phone, we'd anticipate it'll cost at least $1,200 again, as the current S22 Ultra does. We'd be happy to see a price drop though, especially since its closest rival, the iPhone 14 Pro Max, starts a little cheaper at $1,100. One rumor suggests that the entire S23 series, including the S23 Ultra, is set to get a price hike this year.
One leaker claims in a tweet(opens in new tab), citing SKTelecom as a source, that the Galaxy S23 Ultra will start at 1,599,400 won ($1,253). This is around $54 more than the starting price of the S22 Ultra last year and is roughly a 5% increase.
A different leak, which gives the prices in USD, indicates that the Galaxy S23 Ultra on the may get a bit more expensive, at least in its base model guise. The source claims if you want 512GB of storage, you'd pay less for an S23 Ultra than you would for an equivalent Galaxy S22 Ultra, which is a bit confusing.
However, 9to5Google reports that the Galaxy S23 series will see a price hike of $100 in Australia, which could translate to other areas of the world, including the U.S. and U.K. The most recent leak indicates that the Samsung Galaxy S23 series may not get a price hike after all and could have the same pricing as the Galaxy S22 series from last year. This means we could potentially see the S23 Ultra priced at $1,199.
A new leak from a Spanish retailer shows some bad news for EU pricing. According to the leak, the Galaxy S23 Ultra will start at €1,409. That's quite a jump over the Galaxy S22 Ultra's €1,249.
Whatever the release price, we should be able to bring the price down a little for you with our Samsung promo codes.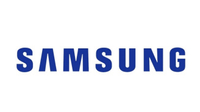 Galaxy S23 preorder: up to $100 credit @ Samsung
Up to $100 credit! Samsung is one of the best sites for Galaxy S23 preorders. Reserve your Galaxy S23 preorder via Samsung and you'll get up to a $100 Samsung credit. You'll get a $50 credit when you reserve one device or a $100 credit if you reserve two devices. (It's likely Samsung will also announce a new Galaxy Book). This is a no commitment pre-order. All you need to do is provide your name and e-mail address to reserve. Once you pre-order, you'll receive your credit.
Samsung Galaxy S23 Ultra rumored specs
Galaxy S23 Ultra rumored specs summary

| | |
| --- | --- |
| | Galaxy S23 Ultra |
| Display | 6.8-inch QHD AMOLED |
| Refresh rate | 1 – 120Hz adaptive |
| Rear cameras | 200MP main, 12MP ultrawide, 10MP 3x telephoto, 10MP 10x telephoto |
| Front camera | 12MP selfie |
| Chipset | Snapdragon 8 Gen 2 |
| RAM | 8GB/12GB |
| Storage | 256GB, 512GB, 1TB |
| Battery | 5,000 mAh |
| Charging | 45W wired/10W wireless |
| Water/dust resistance | IP68 |
| Size | 163.4 x 78.1 x 8.9mm (6.4 x 3.0 x 0.35 inches) |
| Weight | 233g (8.2 ounces) |
| Colors | Black, Cotton, Green, Purple |
Samsung Galaxy S23 Ultra design
If the Galaxy S23 Ultra is changing as little as the rumors say, then we'll likely see a near-identical design to the Galaxy S22 Ultra, with squared-off corners, a curved display and individually-embedded cameras on the back. That would also mean another embedded S Pen for your doodling needs, one of the most unique features of the S22 Ultra.
That's not to say there are no possible changes. We've heard that the S23 Ultra may be slightly longer and wider than the S22 Ultra, and also heavier, although only by hundredths of millimeters and a fraction of an ounce, so you're unlikely to notice. The display and sides may also be flatter too, which may please users who don't like tapping or writing on curved screens. A case comparison also suggests that the S23 Ultra will have larger camera lenses, plus lower power/volume buttons on the side.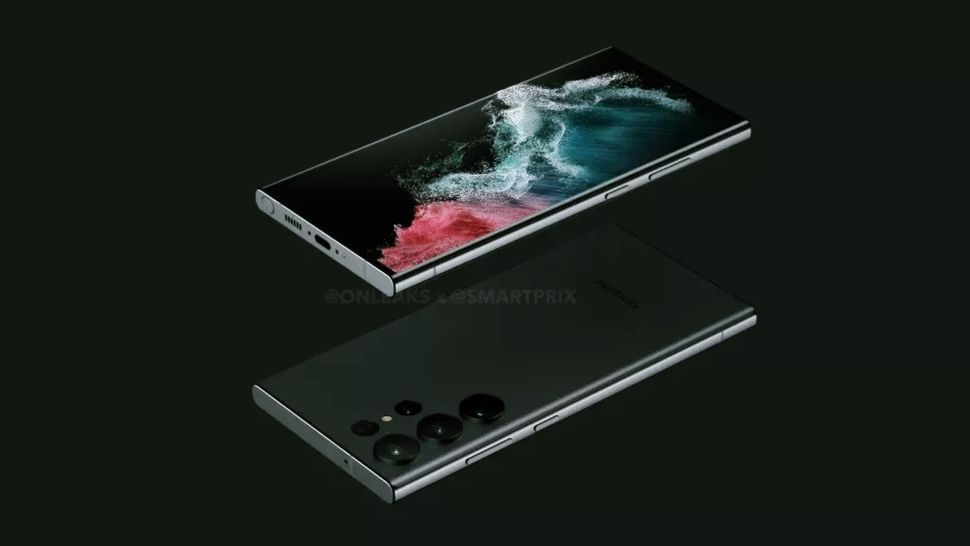 We've seen plenty of renders showcasing the Galaxy S23 Ultra's reported design, and they've been pretty consistently pointing to a phone that looks a lot like its predecessor. Starting with the first leaked renders — a 360-degree video of the Galaxy S23 Ultra in black from OnLeaks working with SmartPrix — how a phone with descending cameras that are flush with the back of the device.
Since then, we have seen two sets of leaked images of possible dummy units likely CAD images and used to design the leaked Galaxy S23 Ultra cases we've seen. If these dummy units are accurate, don't expect massive changes in the design of the S23 Ultra compared to the S22 Ultra. There may still be some rumored thicker bezels, but otherwise, it looks largely the same.
Our best look at what's likely the Galaxy S23 Ultra comes via new renders tweeted out leaker Ice Universe and produced by Dutch site Nieuwe. They show off a phone with a slightly curved screen and with the rear camera array reminiscent of what the S22 Ultra introduced.
A retail leak shows us possibly the first real-world pictures of the Galaxy S23 Ultra. This ties in with the leaks and renders we have seen before of the phone with a design very similar to the S22 Ultra and large camera sensors on the back.
The first hands-on video of the Samsung Galaxy S23 Ultra has also recently leaked and it shows the phone from every angle. We see a green color S23 Ultra in someone's hands, this could be the rumored Botanic Green color. The phone looks sleek in a matte finish and the S Pen holder is visible on the bottom beside a SIM card slot.
Earlier rumors said that the camera bumps on the back might be flush with the body of the phone, but this hands-on video shows protruding lenses.
Samsung Galaxy S23 Ultra display
Leaker Ice Universe has claimed that there will be a new display for the S23 Ultra. There are also rumors that the display will be the brightest smartphone display on the market when the S23 Ultra launches. The display is tipped to get a minimum peak brightness of 2,100 nits, which is significantly brighter than the Samsung Galaxy S22 Ultra and even the iPhone 14 Pro Max.
During CES 2023, Samsung announced an Ultra Dynamic Range (UDR) display that's capable of reaching 2,000 nits of peak brightness. But it's unclear whether that panel will be used in the Galaxy S23 lineup. Leaker Ahmed Qwaiter insists the Galaxy S23 Ultra will top out at 1,750 nits(opens in new tab), (supported by leaker Roland Quandt) though they add that brightness and colors on the S23 Ultra display will be "higher and clearer than the Galaxy S22 Ultra."
The display may also get another feature upgrade. According to Twitter leaker RGcloudS, the entire S23 lineup could get an upgraded fingerprint reader. This would be the latest Qualcomm 3D Sonic Max fingerprint reader, which has a footprint 17 times larger than the current in-display fingerprint readers used by Samsung. It can even allow for scanning multiple fingerprints at once.
Unfortunately, it's possible that this model will also suffer from the thicker bezels (but no display size increase) rumored for the S23 regular. This could perhaps explain the slight body size increase, although since the normal S23 and S23 Plus have flat displays rather than curved ones, maybe it won't apply to the Ultra.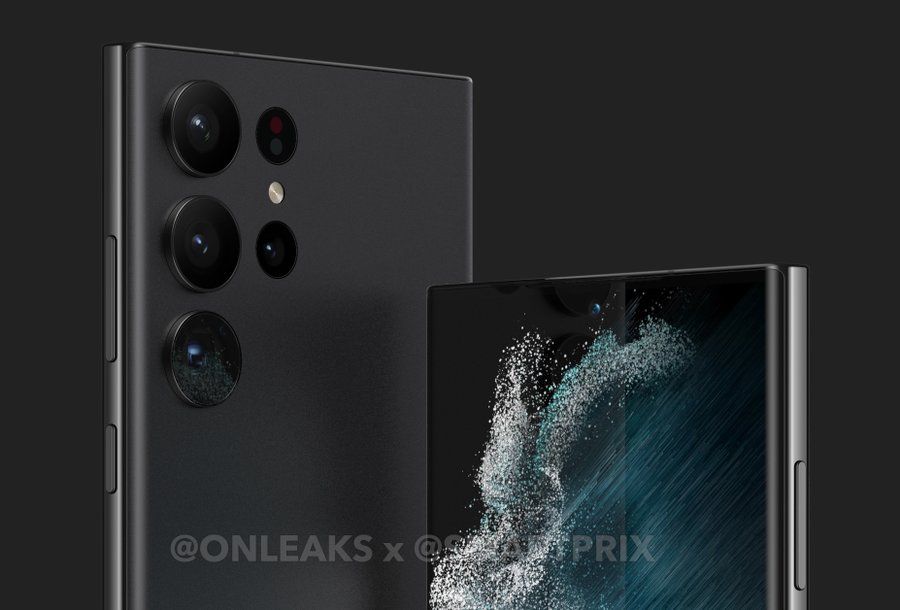 Another Ahmed Qwaider tweet claims the Galaxy S23 Ultra's display will be flat(opens in new tab), apparently in response to complaints about the S Pen not working that well on the S22 Ultra's more curved display.
From all appearances, the Galaxy S23 Ultra could have some slightly more square edges than the Galaxy S22 Ultra. But it looks like Samsung will largely keep the tried-and-true Galaxy Note-like design.
Furthermore, Samsung could be using Gorilla Glass Victus 2 on the Galaxy S23 series. This should give the phones the best possible protection against drops and scratches.
Galaxy S23 Ultra colors
For color choices, it seems like we'll have at least four on our hands, based on our round-up of Galaxy S23 color rumors, including the potential options for the Galaxy S23 Ultra.
The leaker Ahmed Qwaider has tipped that the Galaxy S23 series colors will be Phantom Black, Green, Lavender and Cream. This would include the Ultra model. He also claims that there "is no pink or gold color or burgundy or white."
A previous Galaxy S23 color rumor pointed to beige, black, green and light pink, which would be available on all three models in the S23 family. A leak of S Pen colors seems to suggest that the colors will be Cream, Green, Lavender and Phantom Black. If Light Pink is Lavender and Beige is Cream, then it is increasingly likely that this is the S23 Ultra color lineup.
Of these color options, it's looking like Samsung will target green as the main one for marketing the Galaxy S23 Ultra, a new leak on the range's "signature colors" claims.
More recently, leaked renders of the Galaxy S23 Ultra reveal four colors that tie in with some previous rumors on this. A Korean website(opens in new tab) has leaked these images that show the S23 Ultra in a black, green, light pink and a white-ish color. It even mentions the marketing names of the colors to be Phantom Black, Cotton Flower, Misty Lilac and Botanic Green, something a more recent leak backs up.
Reliable leaker IceUniverse(opens in new tab) has tweeted disputing these renders and mentions that they could be fake as they don't tie in with previous design rumors on the phones. He mentions that the Galaxy S23 Ultra apparently has a bigger camera than what is shown, along with the antenna position being wrong and the curved edge is reportedly "steeper," amongst other things. Even if there are design inaccuracies though, it is possible that the colors are close to what we might get to see on the phones.
Samsung Galaxy S23 Ultra cameras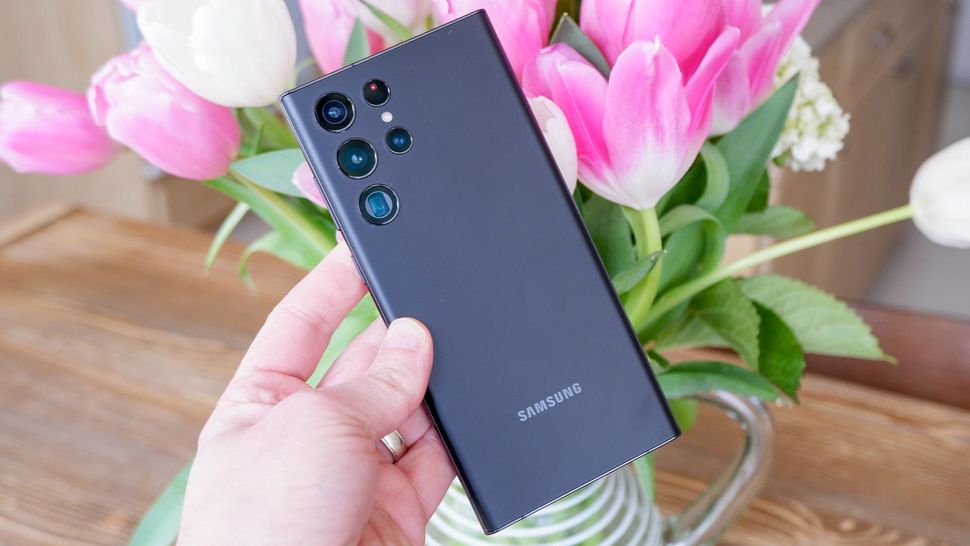 We should still see four cameras on the back of the S23 Ultra, except with one major change. There will allegedly be a 200MP main camera, (claimed by multiple sources) which is an even higher-res than the already high-res 108MP main camera on the Galaxy S22 Ultra. This camera will apparently be capable of 200MP, 50MP or 12.5MP photos, giving users the ability to pick whether they want more detail or brightness and color in their shots.
Even if you go for a 200MP shot though, you'll supposedly only take up 20MB – 40MB of space per photo, which is quite compact compared to other high-res photos.
According to Ice Universe, the 200MP sensor on the Galaxy S23 Ultra will have 0.6µm pixels on a 1/1.3″ sensor with a particularly wide f/1.7 aperture. These specs don't match the ISOCELL HP1 or the HP3 sensor, which means it could very well be the ISOCELL HP2, just announced by Samsung, that we get to see on the Samsung Galaxy S23 Ultra.
In fact, Samsung just released a video that shows the camera capabilities of the ISOCELL HP2 and it looks impressive. The video shows the level of detail in a 200MP shot and highlights some of the features of the HP2 camera sensor.
In even better news, Ice Universe has since said that the S23 Ultra's 200MP main camera could be much better at taking low-light photos than expected. In fact the leaker claims that the Galaxy S23 Ultra 200MP camera will be the biggest leap in photography in 5 years. The high praise comes specifically for the night mode, as the S23 Ultra is reportedly faster than the S22 Ultra at taking photos in settings with almost no light.
A recently leaked pair of promotional videos highlighted these two upgrades, so we feel confident that they are coming to the S23 Ultra. The first video claims the new phone will take "stunning night photos" and the second video claims we will get "wow-worthy resolution" with the new camera(s). While a lot of details are lacking in these promos, they do appear to be evidence that Samsung will be making notable camera upgrades this generation.
The Galaxy S22 Ultra was already a capable camera phone for night shots, so any upgrades on top sound like they'll make for excellent images whether you're in light or shade. In fact, this could be one of several ways that the Galaxy S23 Ultra could beat the iPhone 14 Pro Max(opens in new tab).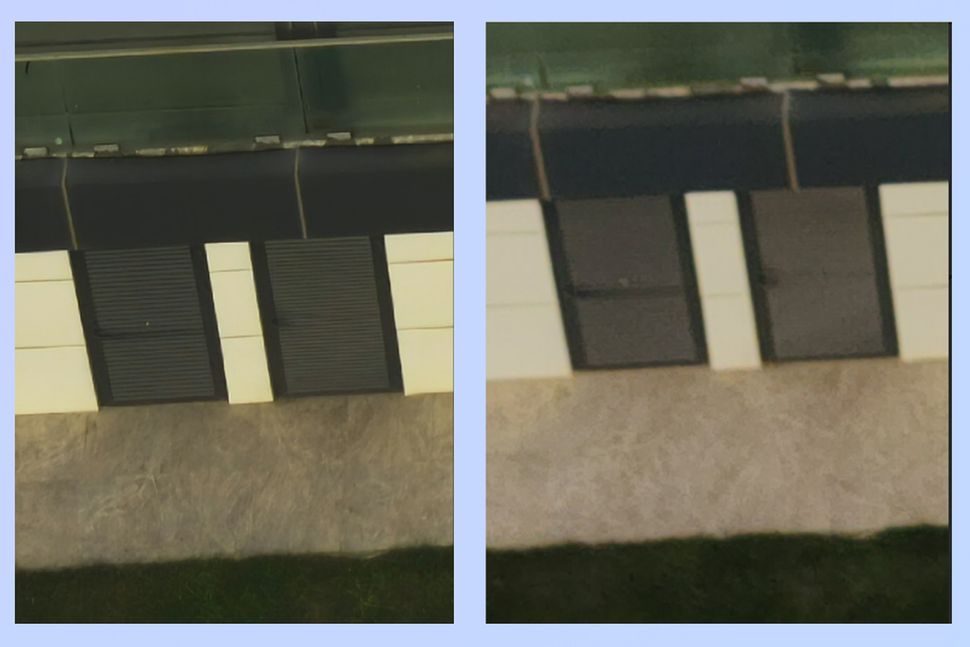 Ice Universe has shared what is apparently the first 200MP image shot on the Samsung Galaxy S23 Ultra. It's not the most compelling image, but we do get a test for how the extra pixels delver a shaper overall image than the 108MP camera on the Galaxy S22 Ultra, when looked at with a 16x magnification. As such, we can expect the Galaxy S23 Ultra to deliver some very detailed and crisp shots, if it does indeed sport a 200MP camera.
In a subsequent sample photo though, Ice Universe notes that the HDR on the Galaxy S23 Ultra, while better than the S22 Ultra before it, can't match up to the Pixel 7 Pro. It'll be interesting to see how this impacts our own photos in testing, specifically the highlights and shadows that HDR focuses on.
What's not rumored to change are the S23 Ultra's twin telephoto cameras, which will both have 10MP sensors like before, according to one source,. Presumably, they have the same 3x and 10x optical magnification, too.
There's some dispute about the Galaxy S23 Ultra's selfie camera. Instead of a repeat of the 40MP shooter that the S22 Ultra offered, we could instead get the same 12MP camera tipped for the regular and Plus models. A lower resolution may sound off-putting, but if it's got enhancements in other areas, then we'd still be happy. In fact, one recent rumor says that even though the S23 Ultra will get a lower megapixel front camera, it will still be a superior one.
Twitter user AhmedQwaider888 claims that the Galaxy S23 Ultra will have a "Pro" mode and "Dual pixel" technology to make up for the lower-resolution sensor. The tweet also references "nightography", Samsung's marketing term for low-light photography that it introduced with improvements to the S22 lineup.
While only one of five total cameras on the Galaxy S23 Ultra seem to be getting a major upgrade, hopefully Samsung will have some new software enhancements or camera modes to show off at the launch that will help the S23 series claim a spot on our best camera phones page.
On the video side, the Galaxy S23 range has been tipped to get a new 30 frames per second mode for 8K video capture. While 8K video recording might seem like overkill for most, for content creators it could enable more flexibility when editing videos. And a new 30 fps mode could offer a frame rate option without pushing to 60 fps, which some might see as a little odd when on screen.
The recently leaked Galaxy S23 Ultra video samples did include 8K @ 30fps footage, but that was removed. However the remaining 4K clips still look impressive.
Now we're approaching the launch of the phone, the leaks are starting to heat up, such as this one and this one which purport to show real photo samples taken with the Galaxy S23 Ultra, courtesy of Twitter user Edwards Urbina. We can't compare them easily with other phones' shots like this, but as they stand, they're at least handsome to look at.
Samsung Galaxy S23 Ultra performance and Snapdragon 8 Gen 2
Samsung usually powers its Galaxy S phones with Qualcomm chips in the U.S., but its own Exynos chips elsewhere in the world. However, this time around it seems that Qualcomm's now-official Snapdragon 8 Gen 2 will be the exclusive chipset for the Galaxy S23 Ultra.
In fact, the Snapdragon 8 Gen 2 powering the entire S23 lineup will be a custom Snapdragon 8 Gen 2 chip called "Qualcomm Snapdragon 8 Gen 2 Mobile Platform for Galaxy." This chipset is an overclocked version of the Gen 2 we have heard rumors about for some time now. It runs at a higher CPU clock speed of 3.36GHz — up from the 3.2GHz CPU clock speed of the base version of the SoC silicon. The GPU clock speed has also been boosted from 680Hz to 719MHz, seemingly giving the new Samsung phones a performance boost — at least on paper.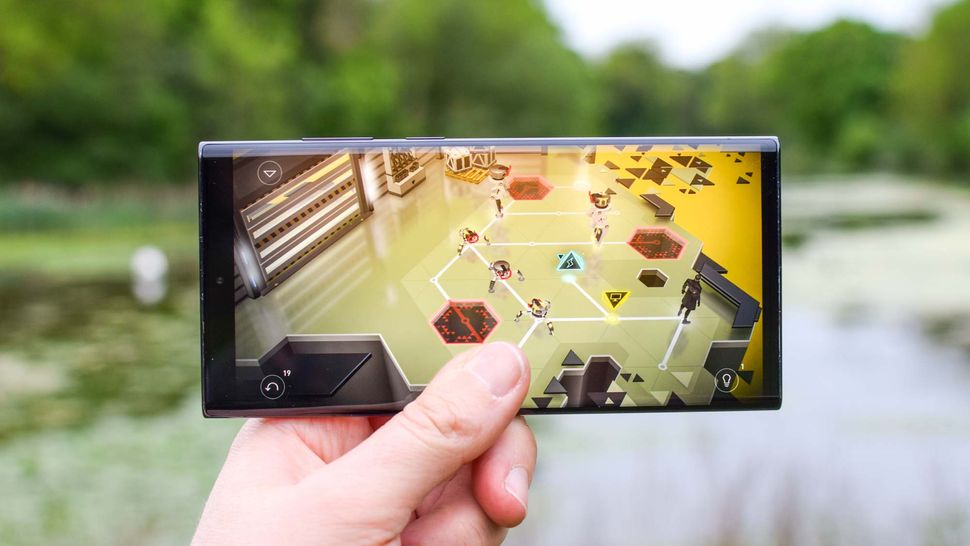 This would be very good news for European buyers, as often the phones with Snapdragon chips have been superior to their Exynos counterparts.
We've benchmarked the Snapdragon 8 Gen 2, and it's definitely an impressive chipset. On the tests we ran, a Qualcomm-powered test device bested the A15 Bionic-powered iPhone 14 most of the time. However, the iPhone 14 Pro Max and its A16 Bionic chipset finishes ahead of what we saw from the Snapdragon 8 Bench 2 on the Geekbench test measuring general performance.
| | | | |
| --- | --- | --- | --- |
| Phone | Processor | Geekbench 5 single-core score | Geekbench 5 multicore score |
| Qualcomm Snapdragon 8 Gen 2 Reference Design | Snapdragon 8 Gen 2 | 1,500 | 5,249 |
| Samsung Galaxy S22 Ultra | Snapdragon 8 Gen 1 | 1,240 | 3,392 |
| Apple iPhone 14 Pro Max | A16 Bionic | 1,882 | 5,333 |
| Apple iPhone 14 | A15 Bionic | 1,727 | 4,553 |
| Google Pixel 7 Pro | Tensor G2 | 1,060 | 3,046 |
| Samsung Galaxy Z Fold 4 | Snapdragon 8 Plus Gen 1 | 1,328 | 3,831 |
The Snapdragon 8 Gen 2 really excels in graphics testing, topping even the A16 Bionic. That bodes well for how the Samsung Galaxy S23 Ultra might perform, assuming it uses Qualcomm's latest silicon.
| | | | |
| --- | --- | --- | --- |
| Phone | Processor | 3DMark Wild Life Unlimited (FPS) | 3DMark Wild Life Extreme Unlimited (FPS) |
| Qualcomm Snapdragon 8 Gen 2 Reference Design | Snapdragon 8 Gen 2 | 84 | 22.4 |
| Samsung Galaxy S22 Ultra | Snapdragon 8 Gen 1 | 56.9 | 14 |
| Apple iPhone 14 Pro Max | A16 Bionic | 74 | 19.9 |
| Apple iPhone 14 | A15 Bionic | 69.1 | 15.5 |
| Google Pixel 7 Pro | Tensor G2 | 40.3 | 10.8 |
| Samsung Galaxy Z Fold 4 | Snapdragon 8 Plus Gen 1 | 52.8 | 16 |
Many of the above specs were given further weight by a large Samsung Galaxy S23 Ultra specs leak, which detailed the chipset, CPU clock speeds, 8GB and 12GB RAM options, and more.
The RAM used in the Galaxy S23 Ultra could be the latest LPDDR5X standard, giving it faster performance than phones using equivalent amounts of LPDDR5 RAM.
One interesting point is that Samsung looks set to be more generous with its internal memory and the early TENAA's figures suggest a 256GB of onboard storage as a minimum; the Galaxy S22 Ultra and iPhone 14 Pro Max start at 128GB for comparison. This has been backed up by a leak from Ahmed Qwaider, who says the Galaxy S23 series is tipped for 256GB of storage for all three models. The same leak says that the S23 and S23+ will feature 8GB of RAM but that the S23 Ultra will come with 12GB. Note that we've heard other rumors claiming you'll have an option of either 8GB or 12GB  of memory with the S23 Ultra, though everyone seems to agree the base model will feature 256GB of storage.
All that performance means heat, which the Galaxy S23 will have to dissipate with internal cooling mechanisms. According to one source, the Galaxy S23 Ultra will get a full-fat vapor chamber cooling system like the Galaxy S22 Ultra, while the Galaxy S23 Plus gets an inferior heatpipe system. The Galaxy S22 meanwhile won't have anything beyond the typical thermal paste and graphite tape that we see in all premium smartphones.
The Galaxy S23 Ultra specifically could also get audio, microphone and camera focus and anti-shake upgrades, according to a new source, on top of everything else the Galaxy S23 and S23 Plus get.
Samsung Galaxy S23 Ultra: battery and charging
To power the Galaxy S23 Ultra, Samsung is supposedly using the same 5,000 mAh battery we saw in the Galaxy S22 Ultra. While some extra capacity would have been nice, this size of battery is par for the course when it comes to large Android phones, so let's just hope Samsung can squeeze a bit more battery life out of the S23 Ultra. While the S22 Ultra had a decent result on our custom battery test, the iPhone 14 Pro Max lasted longer.
Speaking of battery life, a new "light" performance mode has been tipped for the Samsung Galaxy S23 range. This mode will reportedly reduce the performance of the processor to not only keep it from sucking up extra electrical juice, but also keep it cooler, and thus help to extend overall battery life. So we'd hope to see the Galaxy S23 Ultra last longer than its predecessor.
The new design of the Snapdragon 8 Gen 2 chipset rumored for the S23 series may also help with efficiency, particularly when compared to Exynos Galaxy S22 models.
The rumors have forecast no charging speed change for the S23 Ultra, meaning it'll keep the same 45W maximum that the Galaxy S22 Ultra had. Samsung's own 45W charger was able to power up the S22 Ultra to 67% in half an hour, which is again good but not outstanding compared to the 65W and higher charging standards used by rivals like OnePlus.
Samsung Galaxy S23 Ultra satellite communication
A report claims the Samsung Galaxy S23 range could get satellite communication for handling emergency messaging when a phone is out of traditional cell signal.
if this sounds familiar it's because Apple introduced Emergency SOS via Satellite communications with the iPhone 14. Like the Cupertino's crash detection, it's not what you'd call an everyday feature, but one that enables you to send SOS messages in an emergency in areas without a cellular signal.
And it look like Samsung will ape its smartphone rival as, according to Korean site ET News(opens in new tab), Samsung will be teaming up with Iridium Communications and its 66 low-orbit satellites to provide similar last-resort contact in an emergency.
As with the iPhone 14, using satellite communications won't be like connecting via your regular network. Just as Apple only allows emergency SOS text messages and location sharing via the Find My app, Samsung's implementation will reportedly be limited to SMS and low-resolution image sharing. The latter, presumably, to help pinpoint your exact location by sharing images of what identifiable sights you can see nearby.
Samsung Galaxy S23 Ultra: outlook
While some models in the Galaxy S23 series seem like a year of refinement rather than major developments, it sounds as if the Galaxy S23 Ultra will be getting a bit more attention from Samsung. We're particularly interested in the rumored 200MP camera and how it could shake up the photo quality of Samsung's most photography-focused phone, but we'll also be curious as to how the new chipset will perform and impact things like battery life.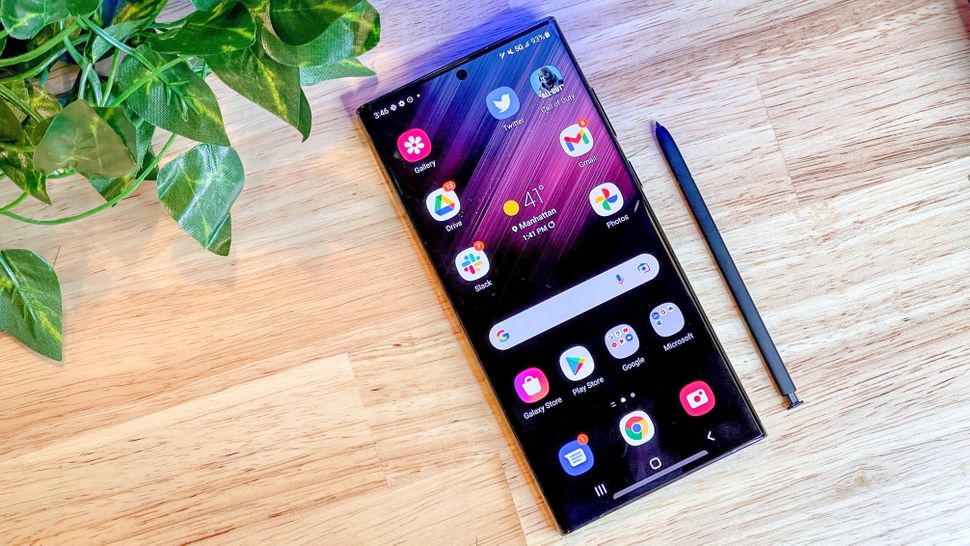 If Samsung's serious about taking on the iPhone 15 Pro and other flagship smartphones, it needs to wring out every drop of performance and efficiency from the Galaxy S23 Ultra, while also making sure it justifies the Ultra premium. We'll soon find out, as the announce date for the Galaxy S23 Ultra now seems to not only be official, but just a few weeks away.